Jinko Solar signed a supply agreement with Datang Group for about 1 GW of n-type tiger Neo components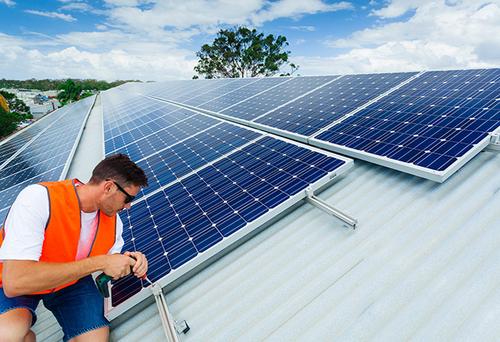 Jinko Solar announced that it had signed a contract with China Datang Group Co., Ltd. for the supply of about 1GW n-type tiger Neo components. This is the first large-scale ground power station project of Datang Group using n-type components, which will cover application scenarios such as agricultural light complementarity and rocky desertification area reconstruction.
Datang Group is a super large state-owned power generation enterprise group, with power generation installed capacity exceeding 100 million kilowatts. It is reported that the project will adopt Jinko Solar tiger Neo series 560W Mono
flexible solar panel
. After considering the local solar radiation, precipitation and geomorphic characteristics, the excellent comprehensive performance of n-type tiger Neo high-efficiency module better matches the project needs. The project will make full use of local resources and effectively improve the economic and social benefits of local governance, environmental protection and power generation.
After in-depth investigation and scientific demonstration by Datang Group, compared with the current p-type components, n-type TOPCON component technology has the advantages of high battery conversion efficiency, high power generation, small attenuation rate, small temperature coefficient, high double-sided rate and good weak light performance. The main economic indicators such as power generation and total investment internal rate of return will be significantly improved to effectively enhance the project value. On the module version of the same size, the power of n-type tiger Neo module can be 15-20 watts higher than that of p-type module on a single module, and the power is directly increased by 2.67%, realizing "speed increase and efficiency increase".
Yaofeng, vice president of Jinko Solar, said: "The continuous rise in the price of photovoltaic modules has led to the rising construction cost of the project. Jinko Solar's efficient n-type tiger Neo products have become an important guarantee for the high-quality development of photovoltaic projects and promoted the acceleration and efficiency increase of new energy. In the future, Jinko Solar will continue to strengthen the cooperation with large state-owned enterprises in the field of new energy applications, strive to inject vitality into the construction of a green economic system and promote the innovation process of photovoltaic n-type upgrading."